Time Remaining
Bidding Starts
[%% time_left_formatted_days %%]

Days

[%% time_left_formatted_hours %%]

Hours

[%% time_left_formatted_mins %%]

Mins

[%% time_left_formatted_secs %%]

Secs
--
2011 Ben Nevis #919 Hogshead
Lot Id: 460782
233 Views
Please note: If bid is placed on this item within the last 15 minutes of the auction, the timer will be extended by 15 minutes.
Region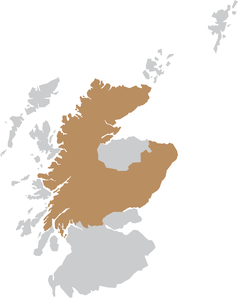 Description
2011 Ben Nevis #919 Hogshead. Distilled at Ben Nevis Distillery.
A Hogshead from Ben Nevis Distillery 11 Years and 8 Months Old laying at Ben Nevis Distillery

Fill Date:- 25/07/2011
Cask No. 919
Original Litres Alcohol:- 145.4
Original Bulk Litres:- 228
Original Strength:- 63.9%
Current Bulk Litres:-
Current Strength:-
For any buyer that doesn't reside within the UK you must appoint a duty representative to act on your behalf for the transfer of ownership of the cask. (If it is required Whisky Bull Auctions can assist you in finding a UK duty representative). The duty representative that is chosen will need to be registered with HMRC and they will charge an annual fee for their services.
Please be aware that you will have to hold an account at a third party warehouse in order to receive a Delivery Order for this cask. If you do not have an accunt please note that we will not transfer by way of Delivery Order from one owner to another until you have opened an account. There are not many warehouses left these days that issue delivery orders or allow individuals to hold accounts in their own name without a WOWGR. If the cask is owned by Fah Mai Holdings Ltd. they will act as the agent on behalf of the new owner. If the cask is owned by another member and you require an agent to hold this cask on your behalf we can connect you with Fah Mai Holdings Ltd's team in order to activate a cask ownership agreement. The level of cask ownership will vary from warehouse to warehouse.

The ownership of this cask is auctioned in bond. The buyer will be responsible for any costs incurred for removing the cask from bond in the future. This would include UK excise duty, VAT and any other costs associated with movement of the cask and or bottling of the cask as well.
Distillery Status: Operational
Country: Scotland
Region: Highlands
Type: Single Malt Whisky
Age: 11 Years & 8 Months
Strength (%): 63.9
Cask No: #919
Prior to any bid being placed on a lot, close up visual inspection is to be carried out. If you are unsure in any way about the condition of the said lot, click "ask a question" above. More in-depth descriptions and additional photos can be taken upon request. Otherwise, lots are sold as seen and described. The bidder understands that once you have bid, you are stating you understand this and that the checks stated above have been carried out and you are happy with the lot's condition.
Shipping insurance is added at 3% of the hammer price as standard. If the lot is not insured, no claim can be lodged against leakage or damage in transit due to the varying age of bottles and the condition of bottle seals.